Posted by
muhammad najmie
on 4:49 PG
Texting and simultaneous mobile activities are very common among teens. With every company bring forth their newly added texting features every now and then, LG stays exceptional. LG Mobile has come up with
LG DoublePlay Mobile Phone
, yet another challenging texting feature boasting a split QWERTY keyboard with dual capacitive touch screens. In fact, LG Mobile is challenging the quickest thumbs with its brand-new LG DoublePlay in the 5th annual LG U.S. National Texting
Contest
. A 1 GHz Qualcomm Snapdragon processor powers the LG DoublePlay.
From : LG Via [Wired]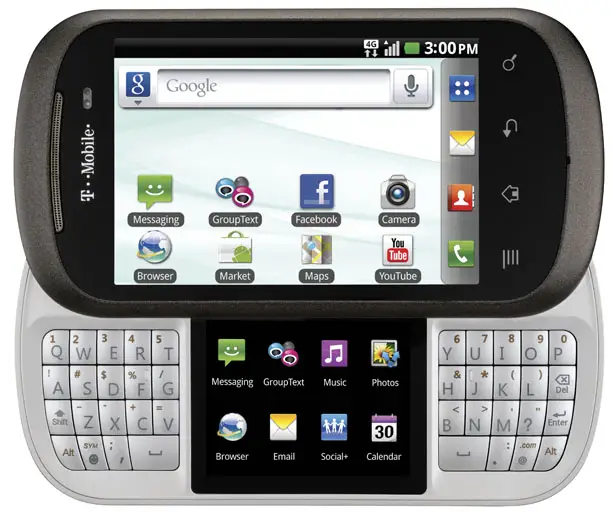 The
handset
allows users to carry out multiple tasks simultaneously including Facebook updates, surfing the web, checking mails and messaging. The LG DoublePlay is equipped with double customizable touch screens including a 3.5 inch main display plus a 2.0 inch sub display, which operates in tandem. LG DoublePlay's striking hardware made it the apparent choice for the certified mobile phone of National Texting Contest 2011. Equipped with a 5-megapixel camera and 720p
HD video
recorder, the LG DoublePlay allows users to click and share photos and videos through messaging or Facebook. Users can even send and receive messages from a PC or create group chats faster than ever using the multiple messaging options (
Cloud
Text, Group Text) the device
offers
. The LG DoublePlay is certainly an excellent device, serving as an exceptional multitasking tool to customers.