Posted by
muhammad najmie
on 4:24 PG
Honda Air gives you a vision of the future lightweight and alternative fuel
performance
vehicle for the aggressive lifestyle. Just like its name, this vehicle is powered by a compressed air and pneumatic regulator system, it was inspired by the modern roller coaster as well as skydiving wing-suits. As you can see Air's cockpit has been designed to provide the passengers maximum open air experience. In order to reduce weight and increase dynamic performance, a hub-less wheel and drive system eliminates the use of heavy drive train components. Glass reinforced seating panels, urethane tire composition and skeletal sub-frame components combine for drastic weight savings. Using a
Honda generator
/
air compressor
at home or tire
filler
at your local filling station, the main tanks and reserves can be filled quickly and safely.
Designer : Honda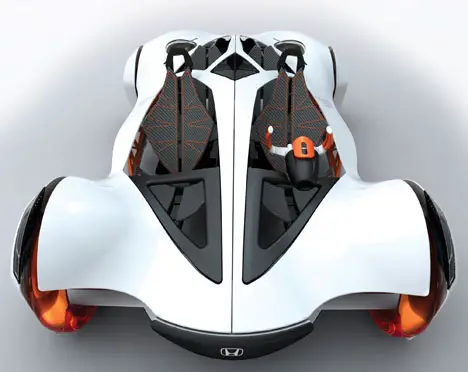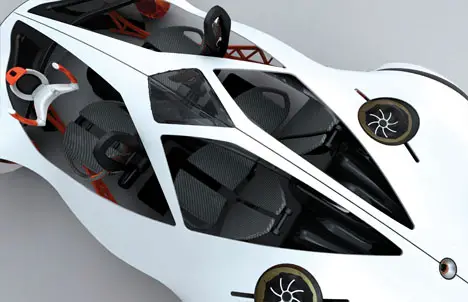 Air utilizes turbo vacuums and external air-flow to regenerate tank pressure for extended range and increased boost for an estimated 100 miles. The chassis
doubles
as the master tank and all components, including seating, are mounted to the central chassis/tank to eliminate redundant structure and reduce overall weight.
Honda Air is very light, at just under 800 lbs., the powerful anthem of pneumatic propulsion and a character unlike any zero-emission vehicle exemplifies Honda's concept of fun to drive.